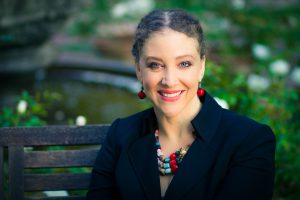 Christina Higgens, CMS-CHt, Founder and Director of International Clinical Hypnotherapy, is a Clinical Hypnotherapist and NLP Practitioner based in San Diego, California.
After graduating from Andrews University with a BA in Psychology and Spanish, she pursued a career first in psychology, and later in education. During that time, she traveled and lived all over the world, learning new languages and cultures, always with a passion for achieving spiritual enlightenment. Christina has been to over 50 countries and has lived abroad in 6 of them, including Costa Rica, Spain, Jordan, China, Japan, and the U.S. She enjoyed studying the languages, cultures, and martial arts of the countries while there. While living in Costa Rica, she studied Spanish and Tae Kwon Do. In Spain, she studied Spanish and Spanish culture. In Jordan, Christina studied Arabic and worked in anthropology and archaeology. In China, she studied Wushu and Mandarin, and while living in Japan, she studied Japanese, obtained her black belt in Aikido and became a 3rd degree Reiki practitioner. In her travels she has spent time with many cultures and even got to meet the Dalai Lama.
It was through these travels that she decided to seek an understanding of how to better achieve our full potential as human beings, and live fuller, more productive, healthier lives. Upon returning to the US, Christina enrolled in the accredited Hypnotherapy Academy of America, earning her Clinical Hypnotherapist, and Certified Medical Support Clinical Hypnotherapist certifications. Soon after she earned her NLP Practitioner certification through Master Practitioner and Trainer, Patrick Singleton, of Inner Mind Sourcing. She is currently certified through the American Council of Hypnotist Examiners, which is the largest of any hypnotherapy certifying board, as well as requiring continuing education in the field of hypnosis.
It was Christina's determination, focus, and understanding the power of the mind that enabled her to become a counselor, a teacher, a successful martial artist, rock climber, successful businesswoman, and a Clinical Hypnotherapist.
Along with helping individual clients, Christina also does training, and corporate speaking engagements.

John L.
I was skeptical going in, as I had not had success with traditional therapy in the past. Before beginning, they explain the process in detail and the advantages of tapping into the subconscious as it is the true driver of our ac​​​​tions and emotions. I ended feeling 10 pounds lighter then when I arrived and have enjoyed the clarity and level of calmness since. Christina is excellent at her craft and I would recommend her services to anyone suffering from the human condition.
Dave T.
My work with Christina was instantly eye opening and I feel blown away by how powerful hypnosis truly is. The impact was not only immediate but has lasted from the minute I walked out the door, until today. I have much appreciation and respect for Christina as a very intuitive, patient and knowledgeable hypnotherapist and also for the power of hypnotherapy in general! It is truly mind-blowing and I highly recommend Christina and International Clinical Hypnotherapy to anyone who wishes to improve aspects of themselves quickly and effectively.  
Ron W.
Christina Higgens has life experience well beyond what most of us will ever attain. She has traveled the world and has quite obviously incorporated the best from the various cultures she has been a part of. Christina is innately intelligent, sensitive and caring. These and her many other endearing qualities combine to make her an excellent hypnotherapist. I know that she will always have the greatest success in helping others help themselves. 
Victor C.
My therapy sessions have had a huge positive effect on my life. It's amazing, the power of our mind when we set the intention to use it correctly. They helped to reset the negative habits my subconscious had created. One thing I must say is that you must be ready to create change for yourself. Sometimes this can be a daunting task. I believe that in order to have maximum results with Hypnotherapy you must be willing to put out a lot of intellectual effort. This does not mean you have to be highly intelligent. I definitely am not. It just means you have to set aside the time to continually do the homework after the therapy sessions end.
Jason M.
Christina is the real deal. I've tried hypnotherapy before with questionable results from other practitioners. Christina is the only one I know with the proper education and training to actually help people quickly and effectively. She has helped me realize very positive changes in my mood and confidence over the last couple of months in only a few sessions. I have started to refer other people seeking help to her without any reservation. I know she's capable of helping many of us with common fears, anxieties and limiting beliefs. Go see her. She rocks. 
Patricia G.
This past summer I had been suffering from anxiety and insomnia brought on by a relocation to a new city. I was reluctant to take any sleep aids and continued to suffer until I was introduced to the benefits of hypnotherapy by Christina Higgens. After just one session, I was able to relax and put my troubles away long enough to enjoy a full 8 hours of sleep. The results were not only immediate but also long-term. Thanks to the unique technique used by Hypnotherapy Global, I have been able to relax my body and mind on my own.
Gerry S.
I will forever be indebted to Christina for the services she provided me! Christina quickly identified and professionally addressed the root cause of my dilemma employing a comprehensive assortment of tools to restore my well being. Christina's wellness approach is unique in that her clients are given easy yet VERY effective "homework" assignments which further build upon the core work she performs in the office, guaranteeing success! Christina's services are a must have component for anyone serious about the betterment of their health and well being.
GET A FREE GIFT
When you join our newsletter!