About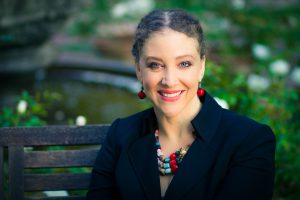 Christina Higgens, CMS-CHt, Founder and Director of International Clinical Hypnotherapy, is a Clinical Hypnotherapist and NLP Practitioner based in San Diego, California.
After graduating from Andrews University with a BA in Psychology and Spanish, she pursued a career first in psychology, and later in education. During that time, she traveled and lived all over the world, learning new languages and cultures, always with a passion for achieving spiritual enlightenment. Christina has been to over 50 countries and has lived abroad in 6 of them, including Costa Rica, Spain, Jordan, China, Japan, and the U.S. She enjoyed studying the languages, cultures, and martial arts of the countries while there. While living in Costa Rica, she studied Spanish and Tae Kwon Do. In Spain, she studied Spanish and Spanish culture. In Jordan, Christina studied Arabic and worked in anthropology and archaeology. In China, she studied Wushu and Mandarin, and while living in Japan, she studied Japanese, obtained her black belt in Aikido and became a 3rd degree Reiki practitioner. In her travels she has spent time with many cultures and even got to meet the Dalai Lama.
It was through these travels that she decided to seek an understanding of how to better achieve our full potential as human beings, and live fuller, more productive, healthier lives. Upon returning to the US, Christina enrolled in the accredited Hypnotherapy Academy of America, earning her Clinical Hypnotherapist, and Certified Medical Support Clinical Hypnotherapist certifications. Soon after she earned her NLP Practitioner certification through Master Practitioner and Trainer, Patrick Singleton, of Inner Mind Sourcing. She is currently certified through the American Council of Hypnotist Examiners, which is the largest of any hypnotherapy certifying board, as well as requiring continuing education in the field of hypnosis.
It was Christina's determination, focus, and understanding the power of the mind that enabled her to become a counselor, a teacher, a successful martial artist, rock climber, successful businesswoman, and a Clinical Hypnotherapist.
Along with helping individual clients, Christina also does training, and corporate speaking engagements.