Browsing articles in "Blog"
Would you know a rare opportunity if it were right in front of you?
Well here it is, because this class will introduce you to the power of the mind and give you
simple, effective ways of harnessing that power to make wonderful changes in the lives of
others, and in your own life.
Because NLP is based on what works instead of on what isn't working, it goes beyond
simply correcting problems, to making changes that are generative, positive and useful, all
by themselves.
● Want to learn how to motivate yourself or others? – It's here.
● Want to have resourceful states of thinking and feeling at your command? – It's here.
● Want to have a way of assisting clients, friends or family, to overcome negative and even
traumatic emotions? – That's also here.
● Want to have a powerful way of converting incongruence and internal conflicts into
powerful, congruent actions and responses? – You guessed it, that's here too.
● And that's not all! You'll also learn the secrets of how to build and maintain rapport with
anyone. Think that might be useful in your work? Maybe in your relationships?
Where wouldn't that be useful?
Learn all this and more in a 4 day workshop packed with useful information, live demos
and practice of methods that can easily be integrated into your existing work with people,
whether that's Counseling, Life Coaching, Business or Sales, or a Hypnotherapy or other
healing practice.
Who this Class is for:
Professionals, Life Coaches, Councilors, Hypnotherapists, Business people, People who
are interested in personal growth, or Anyone who wants to gain the keys to personal and
professional success, by learning how to run your own mind in ways that positive change
not only possible, but inevitable.
If you want that for yourself, your clients, friends & family, then This is the class for you.
The class is presented in a light hearted and interactive environment that encourages
participation, and makes the learning easy and fun. It's taught by Patrick Singleton, who
has been teaching NLP methods to students from all over the world since 1997. Patrick is a
Master Practitioner of NLP, and also a Certified Clinical Hypnotherapist since 1997.
The Trainer: Patrick Singleton
He was certified as a Practitioner of NLP in 1995, and a
Master Practitioner in 2003 by NLP Comprehensive. He's
been teaching NLP to students from all over the world for 14
years, and presented NLP at the International Conference
for the American Council of Hypnotist Examiners twice. He's
been a certified Clinical Hypnotherapist since 1997, and is the
author of 3 books on self help and personal change.
This class will introduce you to some of the most powerful motivation and change technology on the planet. NLP is based on how the mind works optimally, which leads to language and processes that go straight to the heart of making powerful changes quickly, efficiently and easily.
Investing in this class will give you tools to positively influence and motivate people to make the kinds of powerful changes that create a happier, more fulfilling life. You'll experience those changes yourself, and learn the methods by facilitating classmates.  These tools are imminently practical with all types of people.
The Trainer: Patrick Singleton was certified as an NLP Practitioner in 1995,
and a Master Practitioner in 2003 by NLP Comprehensive. He's taught NLP
for 14 years, and has been a certified Clinical Hypnotherapist since 1997.
Investment: Just $600.00 for 4 full days of Optimal Learning and Personal Transformation.
For more info: 505-577-1436 or e-mail: patrickbreathes@gmail.com
Also, look us up on the web @ www.structuresofhealing.net
Location: San Diego Clinical Hypnotherapy 1445 6th Ave, Suite D
The Date: Thursday Nov. 10th through Sunday Nov. 13th
As a former student myself, I highly recommend Patrick Singleton's training and teaching methods. He is without a doubt the most energetic, passionate, creative and intuitive teacher and mentor that I have ever had. To get a chance to study with him is a once in a lifetime opportunity. Don't pass this up!
Christina A. Higgens, CMS-CHt Owner of San Diego Clinical Hypnotherapy
Hypnotherapy for Cancer Patient Benefits By: Bennett Mathers
Not many people know that hypnotherapy is often prescribed for cancer patients. Indeed, hypnosis holds many benefits for cancer patients. This article is not about how hypnosis can or can't cure cancer but how it can alleviate certain symptoms and negative mindsets, which in a way does affect health. In fact, the NIH found hypnotherapy useful for treating chronic pain in conjunction with other medical treatments.*
Here are some ways that hypnotherapy helps cancer patients.
It can give patients a positive outlook
Staying positive is hard for cancer patients, if not impossible. Therefore, many patients treat hypnosis as a cognitive behavioral treatment. Studies show that positivity improves immune system functions. Therefore, positivity can actually help a patient's overall health.
It can reduce stress
Stress can cause further complications in cancer patients. Therefore, it is crucial that the patient remain stress-free. Given his or her circumstances, however, it may be hard to stay stress free. Hypnotherapy will help willing patients become stress-free through the use of suggestive phrases and deep relaxation.
Staying stress-free is important, especially if you are diagnosed with a serious cancer like mesothelioma. Mesothelioma life expectancy is only 4 to eight months. However, stress-free patients tend to increase this number, giving doctors more time to cure the cancer.
It can speed the healing process
Though the process is complex, hypnosis can help patients heal from surgeries and chemotherapy. The reason stems from the neurological aspect of hypnosis. The mind, being in a relaxed and positive state, sends special signals to the body's immune system, allowing it to heal wounded areas of the body 25 percent faster than normal. 

Of course, cancer patients can benefit from this because they undergo multiple surgeries and sessions of chemotherapy. In fact, some doctors require their patients undergo hypnotherapy after intense surgeries, radiation or chemotherapy.
It can reduce pain
Along with the healing aspect, hypnotherapy can also reduce pain. During the hypnotherapy session, the brain will send messages and signals to block the pain signals from reaching it. However, this does not mean that the pain is gone; rather, it is just being blocked. The effects can be compared to pain relieving medicines like Tylenol or Aspirin.
It can reduce anxiety
Because cancer is so serious, many people become over-anxious if they are diagnosed with it. Hypnosis can ease anxiety; thus, the patient feels more comfortable and positive. Studies show that anxiety can hinder the body from fighting cancer cells, so it is important that patients maintain their composure and stay relaxed. 

So, whether hypnotherapy cures cancer or not (please see relevant studies supporting its healing attributes), it is beneficial for the cancer patient. With an improved outlook of life, patients can embrace their road to recovery.
Sources and Helpful Links
* NIH (source)
Hypnotherapy
Mesothelioma
Mesothelioma Life Expectancy
Event Details
Event Description
Presented by Cygnet Theatre and The Cosmopolitan Restaurant and Hotel
Check In at the Cygnet Theatre
4040 Twiggs Street, and then venture over to The Cosmopolitan Restaurant & Hotel
2660 Calhoun Street. Old Town State Historic Park
Come up and see us sometime to find out if blondes do indeed have more fun! (And scandalous blondes even more) Join GSDBA, Cygnet Theatre, and The Cosmopolitan Restaurant & Hotel for an evening of bodacious mixing, naughty networking, and delicious specialty drinks and appetizers.
$10 Members
$25 Guests
 + 21 Event
Come to the mixer and stay for the 7:30 showing of Dirty Blonde at the Cygnet. (Buy your advance tickets for $10 off)
CYGNET THEATRE
4040 Twiggs Street

Network After Work San Diego at The Keating Hotel
When: Wednesday May 16th, 6-9pm
Where: 432 F St., San Diego, CA 92101
Join Network After Work on Wednesday May 16th at The Keating Hotel (432 F St.) from 6-9pm. Network After Work events are for professionals of all industries and career levels interested in expanding their professional network. Events take place monthly which allow guests a chance to foster new professional connections in a relaxed atmosphere conducive to business and social networking. Network After Work events allow guests a chance to get their name and brand in front of some of San Diego's top business professionals while visiting the city's best nightlife destinations. Upon entering, guests will receive a name tag color coded by industry which allows for easy navigation. Complimentary Sponsored cocktails and light appetizers will be provided from 6-7pm.

Admission Includes:
1. Color-Coded Name Tags by Industry
3. Complimentary Light appetizers from 6-7pm
Admission: $10 in advance/$15 w/RSVP at the door/$20 w/out RSVP
Where: 57 Degrees Wine lounge
1735 Hancock St.
San Diego, Ca
Time: 6:30 – 8:30pm
The when:
Tuesday, June 5, 2012 · 6:30pm-8:30pm
The Dress Code:
Business Casual
No Cover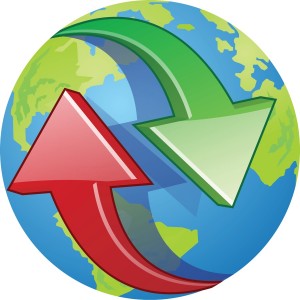 Get a 50% referral discount, the FIRST time, when you personally refer a paying client to San Diego Clinical Hypnotherapy!
Contact Us Now For More Details!